6 Ways a Manufacturer of Electrical Safety Products Can Save You Money

1. Eliminating Electrical Shock
By utilizing industrial grade ground fault interrupters (GFCI's), you can deliver critical open neutral protection, enhanced immunity to nuisance tripping, and exceptional environmental performance (fully sealed, completely submersible NEMA 4X and 6P). Flexible factory-wired and molded-on cord ends simplify implementation and use.
2. Trip Hazards Due to Cordsets/Cabling
Work areas usually call for the use of electrical tools, many of which are connected to a power source via cord. The end result is often multiple cordsets and power supply cables strewn across the ground like a plate of spaghetti. Someone is almost guaranteed to trip in this type of environment. Add vehicular traffic to the mix, and now you're destined for cable damage that could expose workers to live copper parts. To mitigate these risks, use cable protectors. They're quick, easy to use and made for both pedestrian and vehicular traffic.
3. Lower Insurance Premiums
By maintaining an OSHA-compliant job site, risks related to noncompliant, unsafe work environments are removed. Fewer accidents equal lower insurance premiums. Employers that comply with OSHA standards work hard to inform workers of their rights, recognize hazards on the job site and continuously train employees about hazards and hazardous substances. When dealing with electricity on the job site, make sure your employees are using portable GFCIs.
4. Time Is Money
Innovative electrical safety products provide efficiencies on the job site, which saves time. And time is money. In many instances, we see electrical contractors creating their own temporary power units from spare parts. Many don't meet safety standards and will be rejected during any job site inspection. These home-brewed electrical power distribution units aren't NEMA 3R Rated or tested for anti-nuisance tripping, which certainly makes them all-around safety hazards. Below we've included a few photos of electrical safety hazards we've run across in just the last few months.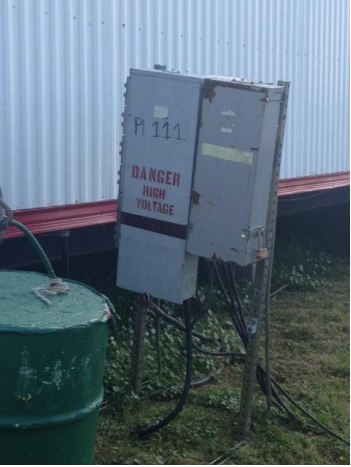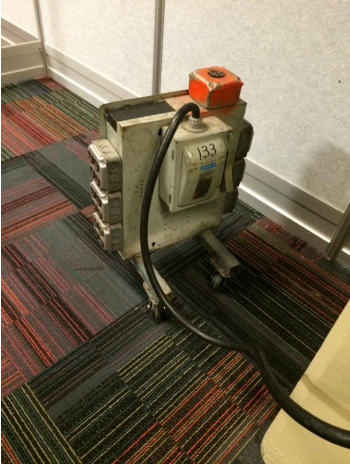 5. Reusability
Electrical safety products are designed with dependability in mind so they offer protection use after use. Reusability generally means fewer replacement and/or maintenance costs, resulting in lower total ownership costs. It may be tempting to install used or worn electrical product in order to save costs, but that could prove to be costlier in the long run.
6. Job Site Inspections
The last thing a project manager wants to experience is a delay, or work stoppage, due to unsafe working conditions. A trusted manufacturer of electrical safety products will design and build products that meet or exceed local and national electrical standards, which means being OHSA-compliant NEMA Rated, UL Listed and more. Safety should be the number one goal held by every manufacturer of electrical safety products, and that means using quality products.
Written by: Dan Ericson


Dan Ericson is the Director of Sales for Ericson Manufacturing, a company that engineers and manufactures temporary power distribution and lighting solutions. He has spent 15+ years in the electrical industry and specializes in creating worksite efficiencies.
Back to all Power Distribution & Temporary Lighting Solutions Blog