During my career in construction, I have had the advantage of working in many different positions. I started out as a Computer Draftsman and went all the way up to President of a large Construction Company. In each position I gained so much knowledge about business and success, but I learned the most by being a Project Manager. Here are the most valuable lessons learned as a Project Manager: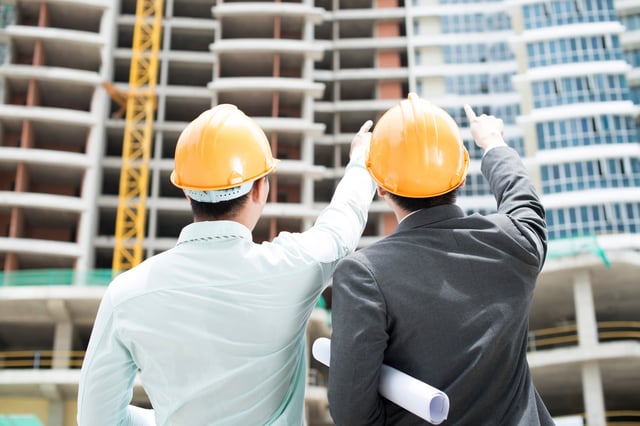 1. Know Your Numbers
When it comes down to it, your primary role as a PM is to create profit margin for your company. Whether you have a large support staff around you or you are a Lone Ranger, you are the one person that is responsible for all of the numbers on your projects. You do not necessarily have to be good at math, but you must know what every number means and the impact it will have on your Project's success.
2. Listen to the client
As a leader in any organization, the ability (and desire) to listen is the single most important asset you can have. As a Project Manager, you will need to listen carefully to the Owner, the Field Team, and your suppliers. By listening to everyone's needs and concerns, you are more able to accurately share the information to everyone involved in the project and better provide a solution.
3. Treat everyone as your customer.
Your position is a role of Service. You are the bond that connects everyone together to form a successful project. From the Owner to your Admin team, your goal is to make sure everyone has what they need to create a successful project. Treat everyone with respect and compassion.
3. Give thanks
It is going to take a lot of collaboration to make your project successful. Be sure to thank everyone involved - from start to finish. Without their support, you cannot succeed. Randy Pausch, who wrote a book about living after he found out he was dying, said, "Showing gratitude is one of the simplest yet most powerful things humans can do for each other." Whether a card, an email or a simple phone call, 'Thank you' will never go out of style.
4. Do what you say you will do
The good news about Integrity is that it can be earned. Unfortunately, it can also be lost very quickly. By being a person others can rely on, you will earn integrity that will follow you throughout your entire career. Whether it is a request from your field team or the client, be sure to see it all the way through to completion.
5. Don't blame the ____
You can fill in the blank here; Owner, Engineer, Estimator, Purchasing Agent, etc. This is construction and you will have problems, just remember you are the Manager of this project. Your role is not to reveal everyone's mistakes, but to manage all of the tools and resources needed to create a successful project. Pointing out blame only creates animosity and drama. Be a Problem Solver, not a Problem Creator.
6. Be fair
You should always be looking for ways to save your client money while at the same time, create profit margin for your company. Unfortunately, Change Orders are part of the business we are in, but that does not mean you should take advantage of the situation. Always be fair in your request and pricing of changes. Your goal should be to create a lifetime Client for your company, not just short-term profits. Nothing will sour a relationship faster than unfair or over-priced change orders. Put yourself in the client's position and ask yourself, is this a fair request and price for the work that we are providing? Grow your integrity by being fair.
In closing, being a Project Manager is one of the most challenging careers you can choose in Construction. It is also one of the most rewarding. Every project has a start and finish. The phrase that I used during that 'ugly' project to keep things in perspective was: This too shall Pass! And it always did. Build on!