The aerospace industry is subject to a multitude of guidelines, regulations, and best practices directing the manufacturing, certification, operation and maintenance of aircraft. For manufacturers and MROs, it can be overwhelming to keep all these requirements in mind. Following are key aerospace regulations, both domestic and international:
Federal Aviation Administration (FAA)
The Federal Aviation Administration (FAA) is one of the most authoritative aviation regulatory bodies in the world, whose stated mission is to "provide the safest, most efficient aerospace system in the world." Their guidelines and best practices guide companies both domestically and internationally on manufacturing, maintenance and operations.
The FAA publishes several types of documents guiding and governing aviation. The most substantive set of regulations guiding the domestic aerospace industry is Title 14 of the Electronic Code of Federal Regulations (e-CFR). Within this title are detailed guidelines for airworthiness of airplanes, rotorcraft, manned free balloons, engines, and propellers.
The Aircraft Maintenance Division of the FAA Office of Safety Standards also helps ensure that civil aircraft are airworthy, which includes the following activities:
Provide technical assistance and support for special programs
Coordinate and track regulatory activities for the Flight Standards Service (AFS)
Support the development and implementation of the Safety Assurance System (SAS) component of Safety Management Systems (SMS).
Also important to note is Title 14, Chapter I, Subchapter C, Part 43 of the e-CFR, which covers maintenance, rebuilding and alteration. These regulations address a wide range of topics and consideration for aerospace maintenance, from personnel authorization to inspection procedures.
General Services Administration (GSA)

The GSA publishes "regulatory policy to set the foundation for safe and efficient Federal aviation programs." This mainly includes guidelines for managing government aircraft assets, covered under the Federal Management Regulation (FMR). Part 102-33 of the FMR addresses the management of government aircraft, which most notably involves the acquisition of aircraft parts, maintenance and safety.
International Regulations
Aircraft manufacturers who have production locations worldwide should also be versed in international standards. There are two major notable agencies among many smaller regional bodies: The International Civil Aviation Organization (ICAO) and the European Union Aviation Safety Agency (EASA).
ICAO is a United Nations specialized agency; its primary mission is to "reach consensus on international civil aviation Standards and Recommended Practices and policies in support of a safe, efficient, secure, economically sustainable and environmentally responsible civil aviation sector."
EASA, as discussed earlier, is a European Union agency tasked with ensuring safety for EU citizens and creating a single regulatory and certification process for all member states. Much like other aviation organizations, EASA has several regulations pertaining to airworthiness, airspace usage, inspection, safety and air traffic.
OEM Requirements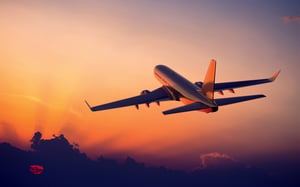 Although not created or overseen by any governmental agency, OEMs may also have internal standards, instructions and best practices by which they require manufacturers to adhere. OEMs may also be FAA approved and certified, adding a layer of regulatory consideration. When working with a new OEM partner, it is important to request any such documents as early in the process as possible to ensure that timelines won't be impacted by any process or reporting changes required by the OEM.
Staying Airborne: Understanding Aircraft Manufacturing and Maintenance
The safe and successful manufacturing and maintenance of aircraft – of all shapes and sizes – is a complex process. It requires navigating a rapidly changing industry spurred by technology, adhering to ever-evolving regulations, and responding to changes in demand caused by fluctuating economies.

In order to succeed, companies must be rigorous and standardized in their processes but also flexible enough to respond to innovation…all while ensuring the ongoing safety of both workers and end users. Our new aircraft manufacturing and maintenance handbook addresses these topics to provide you with insights and best practices to adapt to a constantly-evolving industry.