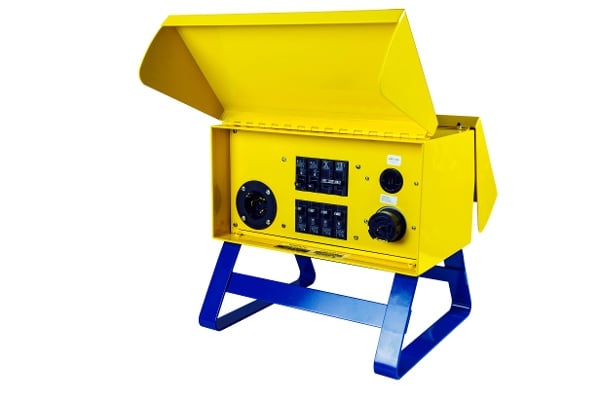 Last week, we discussed the updated guidelines for UL 943 and the May 2021 deadline for compliance. This week, we're discussing another important safety standard: UL 1640.
UL 1640 applies to portable power distribution units (PDUs), which are typically found in industrial and commercial work environments. They regulate and provide power to locations without adequate, existing distribution systems. This UL standard ensures the design, assembly, and materials of the PDUs are not only safe, but also meet the needs of the project.
Currently, UL 1640 applies to portable power distribution equipment utilized in numerous applications per the National Electric Code (NEC) standards, including but not limited to:
Temporary installations at jobsites and construction projects

Circuses, fairs, and other similar environments

Exhibition halls

Television studios, movie sets, and theaters
To attain UL 1640 compliance in a construction site, a product must provide open neutral protection, along with standard GFCI protection. An "open-neutral" condition occurs when there is a break or failure in the wiring that returns power to the source. This gives the appearance that the electricity is off, when in reality parts of the cord may still be energized. This is viewed as especially dangerous since it is unexpected by most people. Higher quality listed products often rely on patented open neutral protection to improve jobsite safety and eliminate this risk.
Regardless of their UL status, electrical solutions must have an installation configuration that is compliant with the National Electrical Code, 70.
It is important to note that NEC compliance is enforced by electrical inspectors. Using UL1640 Listed equipment does not automatically guarantee a fully compliant jobsite, but is a significant step in the right direction.
You can purchase the UL1640 Standard on the UL website. For a list of listed Ericson products, visit www.ericson.com.