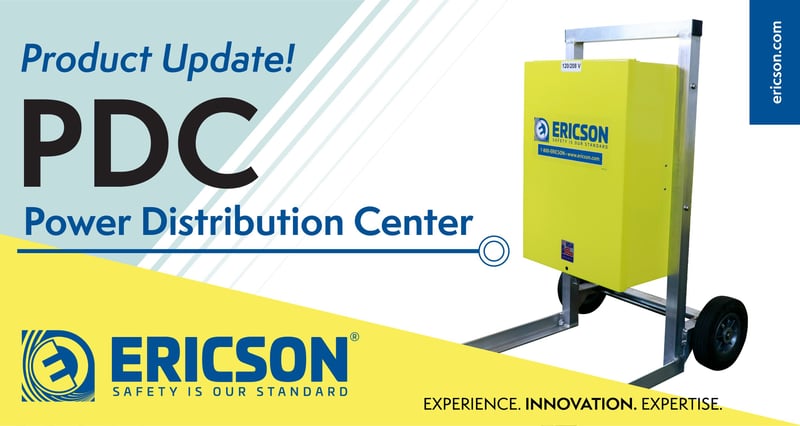 We are proud to announce expanded features and upgrades to our 2-Wheel, 60-200A Power Distribution Center, PDC. These upgrades significantly expand the award winning capability and customization of this unit.
Notable Features and Upgrades:
Engineered, Designed and Made in the USA.
Full UL/CSA Compliance
UL943 – 5th Edition Self Testing GFCI and UL1640 Compliance, with Open Neutral. CSA C222 No. 14 Compliance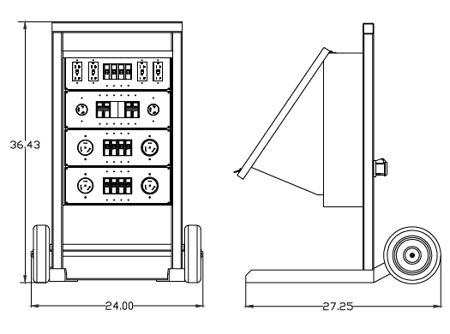 Combo-Box Features and Options:
60-200A, 600, 480/277, 120/240 and 120/208 Single and 3-Phase Capabilities. 400A Feed-through Cam Connection Capabilities.
Patented Nema 3R Secondary Combo-Box Design now available in 3 and 4-Sub Panel Design for Customized Scalable Power
Stainless Steel Combo-Box now a standard design for your most demanding corrosion resistant applications
Input and Output Connections – Direct, CAM Style, IEC, NEMA, Cord Whips, Switch Rated, Mechanical Interlock and Custom Configurations Available
Lighting Control and Timing Options for Secondary 120/208 or 277V Circuits
Frame and Mounting Options:
2-Wheel Rugged Corrosion Resistant Tubular Aluminum Frame.
Wall Mount Options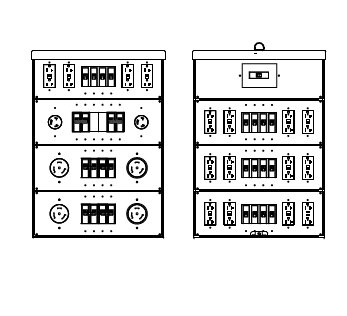 Choose from an expansive list of standard part numbers or design your own.
Check out our expansive list of essential cordset and receptacle accessories, further expanding the PDC's capabilities!
These features and several others has given Ericson the highest distinction in the industry for safe, rugged and reliable Jobsite Power Solutions.
Contact any of our esteemed factory representatives or contact Ericson directly at sales@ericson.com to design the standard or custom solution for your most demanding applications.
Let Ericson put its 104 Years of Experience, Innovation and Expertise to work for you on your next demanding Jobsite Power or Turn-Around application.
Stay Tuned for an exciting Product Update of our Award Winning and patented 50A Power Distribution Center – affectionately called our Oscar Box.