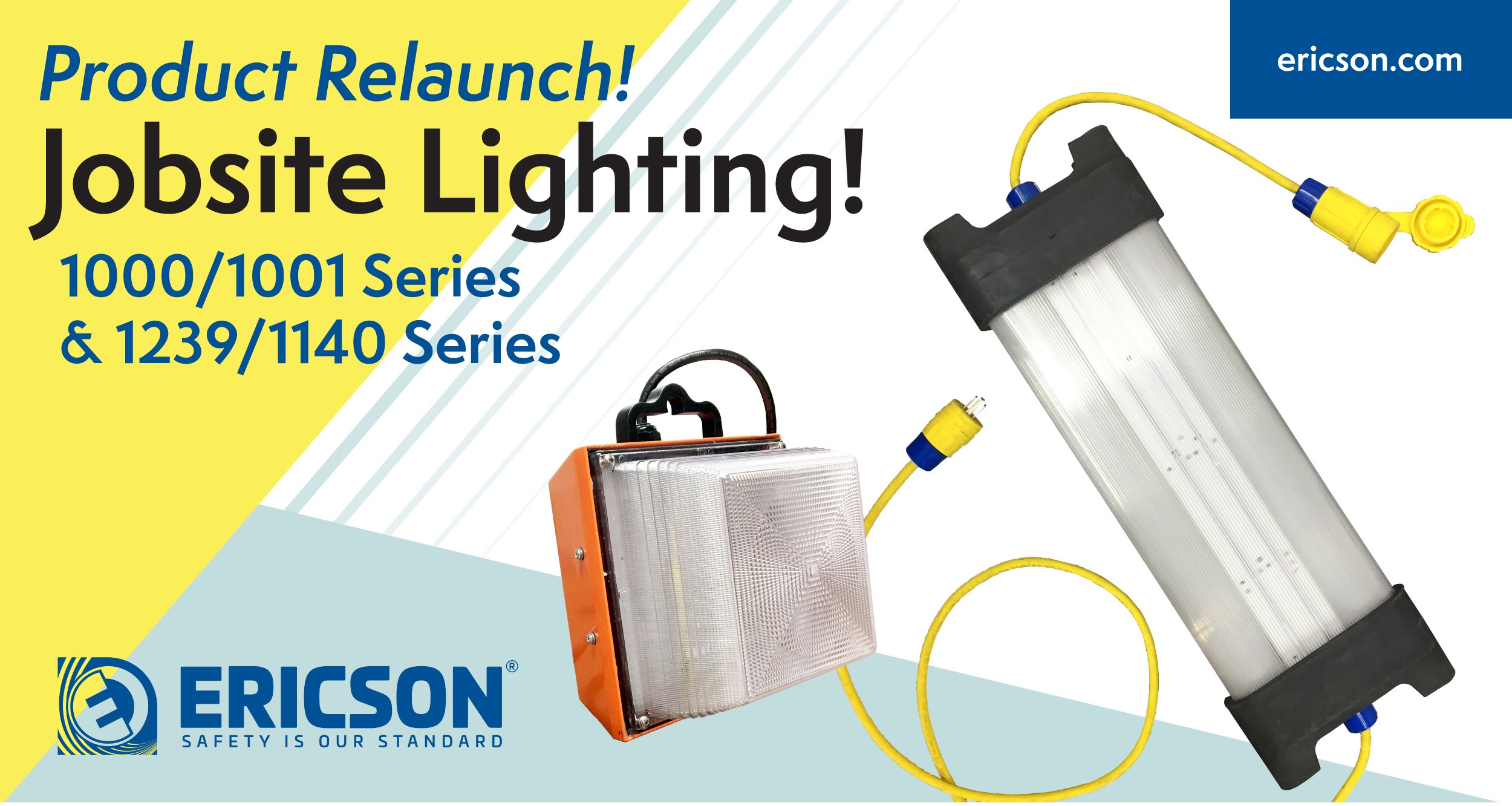 We are proud to announce upgraded versions of our extremely capable line of Industrial LED Highbay and Wide Area Jobsite Lighting Solutions. These new and updated products have several key features important when safe, code compliant lighting for industrial workspace is necessary.
Infinitely capable, these ruggedly built products have several industry leading & exclusive features including:
Wet Location Rated.
Rugged Metallic and Non-Metallic Enclosures
Water-Tight Plugs and Connectors on the entire series.
Energy Efficient LED Lighting Output Span 3,400 – 24,000 lumens!
1239 & 1001 Series are available with 90 Minute Battery Back-up for Egress Lighting
1239 Series is available in a 12 VDC Version
1239 & 1140 series are available with 12A, 1500W feed-through capabilities.
1000 & 1001 Series have 110-277v Digital Drivers
UL & CSA Listed through the entire range
Complete suite of accessories and renewal parts available.
Proudly Made in the USA.
These features along with several others, give Ericson the highest distinction in the industry for safe, durable, and reliable Industrial Jobsite Lighting Solutions.
Check out the balance of our expansive line of Industrial Handlamp, String Light and Highbay and Wide Area Lighting Solutions.
L1000871 - ERICSON MFG LITRATURE SHEET 1140 & 1239 LED LAMPS
L1000872 - ERICSON MFG LITRATURE SHEET 1000 & 1001 SERIES LAMPS
Contact any of our esteemed factory representatives or contact Ericson directly at sales@ericson.com to design the standard or custom solution for your most demanding applications.
Let Ericson put its 104 Years of Experience, Innovation and Expertise to work for you on your next demanding Jobsite Lighting application.
Stay Tuned for an exciting New Product Offerings in our Industrial Handlamp and Stringlight Lighting Categories!