The National Electrical Manufacturers Association (NEMA) was founded in 1926, and is headquartered in Rosslyn, VA. NEMA is the association of electrical equipment and medical imaging manufacturers and has almost 350 members. Its members manufacture a range of products, including power transmission and distribution equipment, lighting systems, factory automation and control systems, and medical systems. In addition, NEMA publishes more than 600 standards, application guides, white papers, and technical papers.
NEMA has various designations to provide general information on the definitions of NEMA Enclosure Types to architects, engineers, installers, inspectors and other interested parties. These enclosure type designations are not to be confused with NEMA wiring device designations, such as NEMA 5-15, NEMA L5-20, etc. See NEMA standard WD-6 for more information about those. When installed properly, the specific enclosure types, their applications, and the environmental conditions they are designed to protect against are listed below: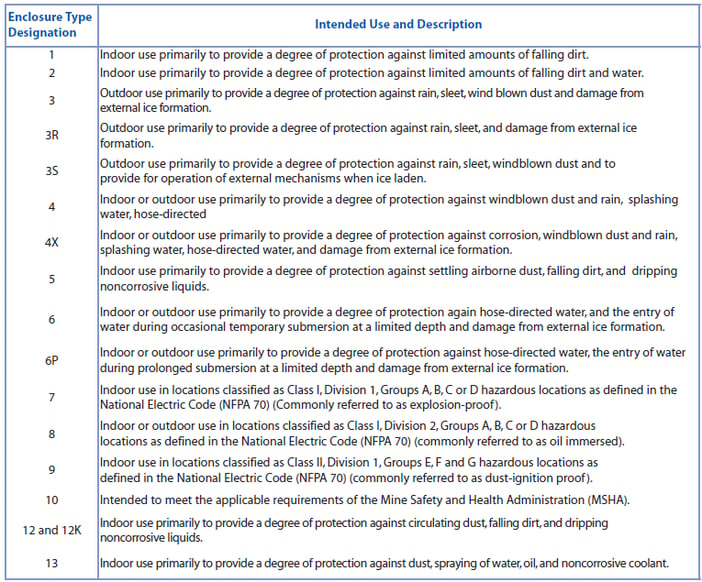 While this list provides a general overview of the types and uses of enclosures, a full detailed report can be found in NEMA Standard 250-1997,"Enclosures for Electrical Equipment (1000 Volts Maximum)."