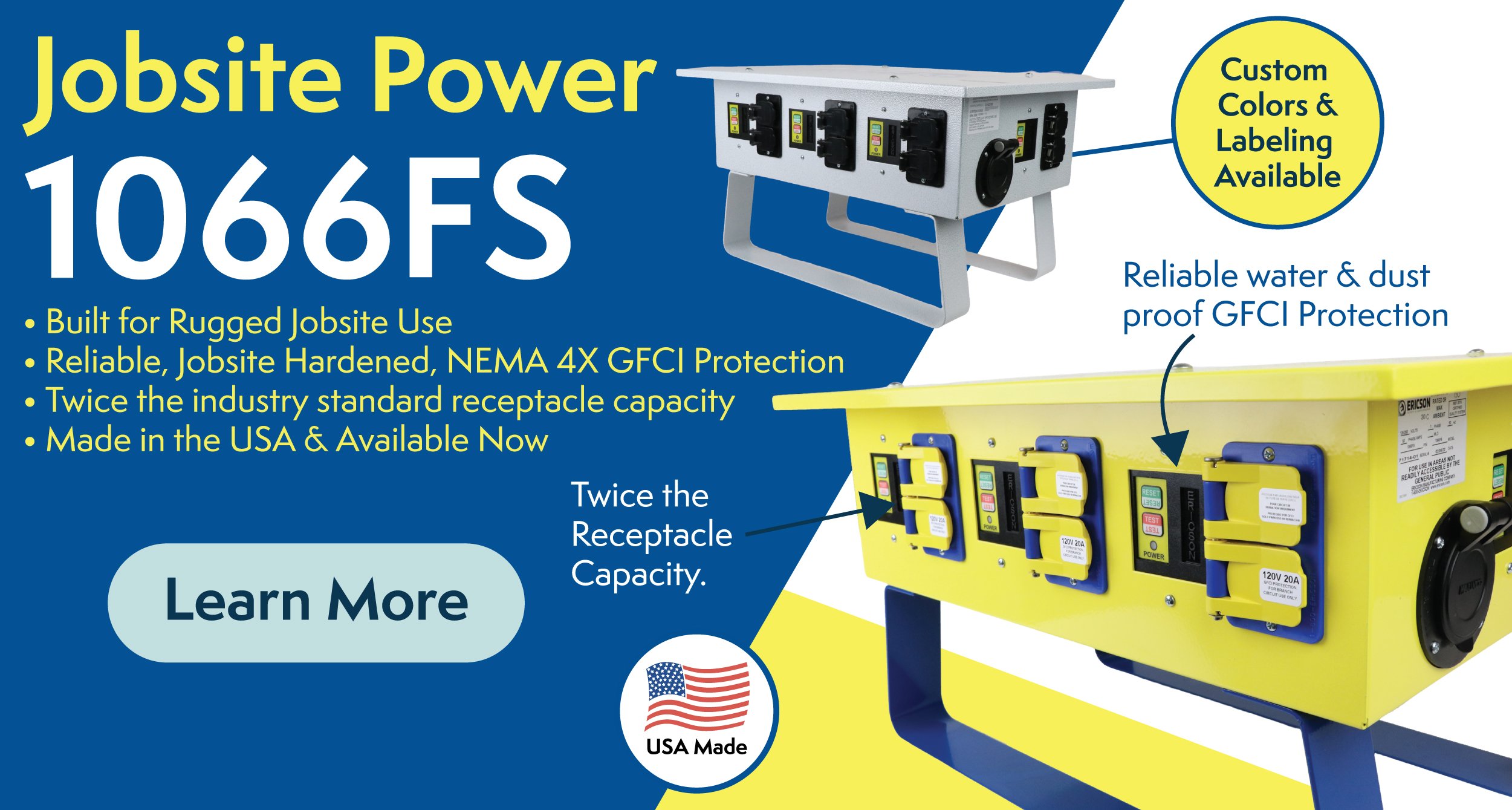 Updating an Old Classic – The Spider, Turtle, Sled, Scatter, Temp Power Box, Ericson Box, Oscar Box – 1066FS Series

Designed for the toughest applications, Ericson's 1066-FS PDU, is the workhorse of any Temporary Power System. Here are a few differentiators –

Available for indoor and outdoor, NEMA 3R applications
Heavy Gauge, All Steel Construction, to meet the most demanding applications
Legs oriented in "Sled" fashion for easy jobsite repositioning
Reliable GFCI Protection with 4X Button and Face to keep our dust, dirt and contaminants found on any jobsite, indoor our out
Industry Hardened GFCI Protection that is insulated from Jobsite Radios or other Electronic Interference causing nuisance GFCI Tripping
50% more Receptacles (12 vs 6) than competitors, with While-In-Use covers to power more chargers to keep the tools and portable communication running
20A, L5-20, Locking Configurations available.
GFCI Breaker Options for 240v/30-Amp downstream Protection
Available L14-30, Locking receptacles for downstream power taps.
Available in 3-phase configurations
Cover with wiring instruction and BOM for convenient component replacement
Made in USA – means accessible and available!
View our 1066FS Series Specifications Sheet below.

Color and Label your World! Easy identification through special colors and Company Logo labeling combinations – making expensive material identification easier during jobsite teardown and clean-up.
Colorfully Powering the World!


Brian