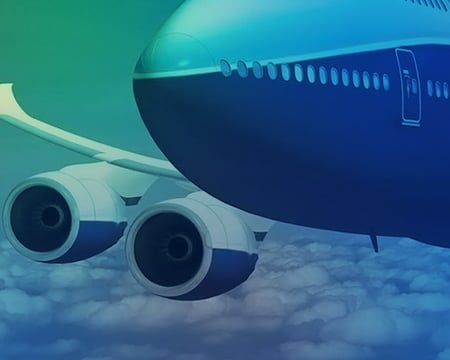 2018 was a busy and profitable year for aerospace manufacturers and suppliers. What lies ahead for the commercial aerospace and defense (A&D) industries in 2019? From major OEMs to small but innovative companies, let's look at the five biggest trends impacting growth--as well as the largest-looming threat.
1. Market differentiation in R&D
Major industry players are facing increased competitive pressure from new market entries (e.g., Space X). Companies are increasingly realizing that their long-term goals cannot be met by shorting R&D budgets. This may spur them to greater investment and improved customer service.
2. Automation and technology investment
With political uncertainty at a high internationally, European and other militaries are pushing for digitization of their aerospace technology via the IoT (Internet of Things). However, this same tension is producing equal uncertainty in trade agreements regarding logistics and cost stability.
3. Cybersecurity
Playing into the above need, cybersecurity is now a major threat to both commercial and military aircraft. This danger can now come from not only nations and terrorist organizations, but conceivably also from motivated individuals. With the IoT driving greater airplane connectivity, market leaders are heavily investing in 'nose to tail' security solutions.
4. M&A activity
Going into 2019, key players continue to define the industry via mergers and acquisitions. For example, Boeing by way of its joint venture with Embraer has now diversified into regional jets, making them a new leader in that market. On the smaller side, private equity groups continue to acquire promising commercial and defense aerospace companies.
Considering possible trade sanctions, suppliers urge major OEMs to consolidate for more reliable and cost-effective supply chains. Meanwhile the A&D industry continues to pursue new deals amidst better oil prices.
5. Market growth
In 2019 the industry is gearing up for continued growth, aligning with overall economic gains in 2018. Commercial flight volume will continue to increase to record highs, incentivizing manufacturers to bump production to meet the massive demand. Likewise, significant S&P spikes predicted to continue through 2020 driven by an expanded U.S. defense budget.
Aerospace industry growth, increasing demand and technology investment will likely result in increased production. As a result of these high valuations and opportunities, the A&D industries will continue to source safety products such as temporary worksite power and lighting for aircraft construction and maintenance.
LED Solutions Light the Way: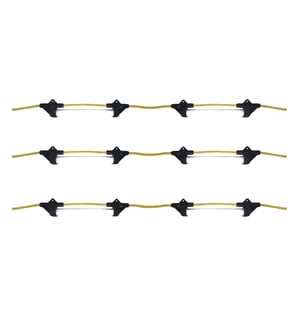 Engineers and their teams rely on temporary and portable lighting to bring illumination exactly when and where it is needed in order to protect workers and ensure that their work is done well.
At Ericson we're fully-positioned to support the aerospace industry's growth in 2019 with our portable and temporary LED lighting solutions. From construction to maintenance to servicing, our LED lighting is effective for all the industry's needs.
Ericson LED lighting saves manufacturers and OEMs significant cost by providing portable, efficient lights. For example, our string lighting is a reliable long-term solution for technicians working in dark and confined areas where traditional light sources can't perform, such as fuselages. For precision work in tight spaces, our Linear LED Tube String Light helps aerospace project managers to meet the high safety standards of aircraft construction sites. These lighting solutions are easy to install and use, with a low-profile design that won't get in the way.
At Ericson, safety is our standard. Our solutions are widely-known for their quality design with a strong emphasis on durability and worker safety. To learn more about our temporary and portable light solutions, just contact us!