LED lighting is suitable for almost every situation, including aircraft construction and maintenance. Aircraft construction entails work that must be performed in a lot of dark and tight spaces where typical lighting sources will not be effective. Temporary and portable LED lighting, especially string lights, is a reliable solution for illuminating fuselages and other darkened areas during aircraft construction and maintenance.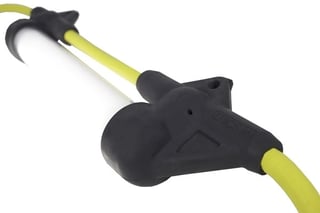 In addition to its usefulness in tight spaces, there is the added incentive of cost-savings that LED lighting provides. This is evident with solutions such as the Linear LED Tube String Light that maintains the high safety standards that sites such as those where aircraft are being built require.
Simplification of high adaptability
The installation of Linear LED Tube String Light could not be simpler. Temporary and portable lighting solves a lot of problems and in industries such as aircraft manufacturing and maintenance, there is a heavy need for such products. This adaptability allows workers to easily and safely place the lighting exactly where it is needed, thereby minimizing the likelihood of accidents and errors.
Following is an example of how our LED lighting solutions helped
AirBus
, a European multinational corporation that designs, manufactures, and sells civil and military aeronautical products worldwide. In addition to its primary civil airplane business, the company has two divisions for other products and services.
Construction of large aircraft demands specific portable lighting systems.

Issues faced by Airbus Engineers included reliability, compact construction, high lumen output coupled with energy-efficiency
Ericson designed a portable LED light stand solution, complete with telescoping dome LED, which met the lumen output and dimensional requirements of Airbus. The robust and energy-efficient design utilizes new Linear LED Tube String Light as well as 1000 series LEDs
(
dome lights). A small yet stable footprint was incorporated for easy movement along the lengthy aisle ways of the A321.
Specs that meet the requirements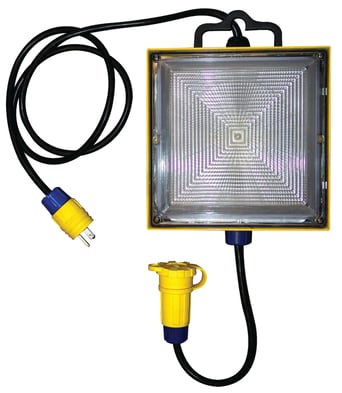 Project managers in the aircraft construction and maintenance field will be well served by taking a closer look at the entire portable and temporary line of LED products currently offered by Ericson. It is well known that LED lighting is the more sustainable choice over traditional options, and the affordability of this type of lumen can help to keep overall project costs in line with budget.
Workplace safety is important in every industry, and with the precision and high skill level that is necessary for aircraft construction and maintenance, the proper lighting is essential. With the feed-thru connectivity options, field-replaceable bulbs and suitability for both wet and outdoor use, the low profile LED string light is a top choice.
The long-life LED bulbs offer a high level of functionality that is well suited for use during aircraft construction and are a top choice for many industries in which there is a lot of work necessary in confined spaces. Angled-end caps prevent the line from kinking or otherwise shorting out during use, and the high level of customization that is possible with this product allows workers to meet their lighting needs with a single product. Daisy chain and stand-alone uses are possible to further expand the use of a single power source thereby maximizing power sources in a construction area.
Project managers in the aircraft construction and maintenance industry find that this product provides the illumination that is necessary to complete exacting work safely and efficiently. The aeronautics industry has many different requirements for their lighting needs, and the Linear LED Tube String Light is an effective choice for almost all of them. Safety, cost-effectiveness, and flexibility are the hallmarks of this product, and its use will ensure that the precision work of aircraft construction and maintenance can be accomplished. Ericson products are well-regarded for their high-quality standard and commitment to safety.