How to Go from Good Project Manager to Great Project Leader
"Management is efficiency in climbing the ladder of success; leadership determines whether the ladder is leaning against the right wall." -Stephen R. Covey
A Project Leader is not just someone who manages all of the "work" on the jobsite that goes into completing a project successfully, but also someone that encourages, inspires, and motivates their team to be better than themselves.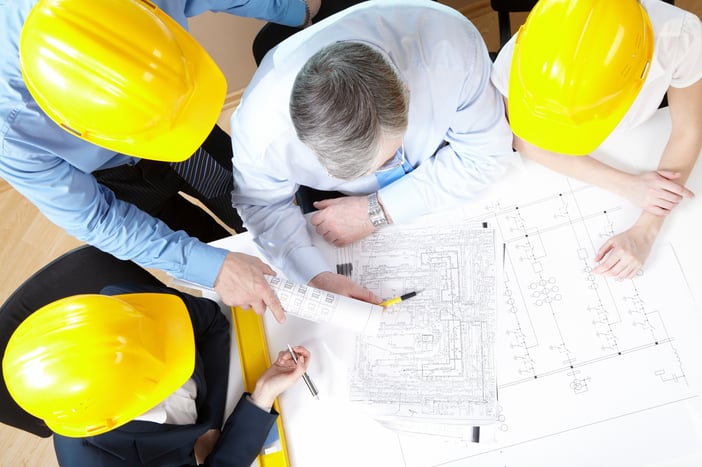 How does one make the transition from a project manager and become a great leader? The list is endless, but one way is to learn how to be a great coach to your team.
I am someone who enjoys CrossFit, while I am certainly not going to the games any time soon, I don't think I would be where I am today without it. When I look back, I remember telling myself there was no way I would ever be able to lift a barbell off of the floor. I will never forget my coach, Jessica, saying "talk yourself into it, not out of it." Jessica is a great coach who was there teaching me new things along the way. She was always encouraging, supportive, and consistently pushed me beyond my perceived "limits". However, had she waited until I was crossfitting for a year to provide that much needed guidance, I surely would not have become the athlete I am today. How can we expect the team we lead to perform at their best when we wait a whole year to give them feedback on how they are doing?
"A coach is someone who tells you what you don't want to hear, who has you see what you don't want to see, so you can be who you have always known you could be." -Tom Landry
Here are some great ways to coach your team to be the best they can be and in turn be the best you can be:
Communicate
Be very clear about your expectations and the ultimate end goal. Expectations can only be met if they are understood. Take the time to explain to your team why things are done (or not done) and how their piece of the puzzle fits into the overall picture.
Provide ongoing feedback
Focus on looking forward and coaching for performance versus looking backward and evaluating performance. Schedule regular quarterly or monthly one-on-one meetings to review and adjust goals, highlight strengths and address areas for improvement. In addition, be sure to provide daily informal feedback that can quickly make an impact and increase their productivity.
Be willing to accept ongoing feedback
Feedback and coaching should consist of two way meaningful dialogue. The more comfortable the team gets with two way dialogue the more trust and respect you will earn. The more trust and respect you earn, the more you will motivate and inspire your team. Motivated players tend to go above and beyond much more frequently than their less motivated teammates.
Listen
Be an active listener by being present in the conversation. I get easily distracted by my computer with emails popping up, etc. When someone comes into my office, they deserve my full attention, I will often close my laptop to remove the temptation to peek and see what just came in.
Believe in your team
Encourage and empower your team to use and develop their strengths to reach full potential. Stand behind your team and provide them with all of the tools needed to be successful.
Have the hard conversations
Don't be nice, just be kind. Being nice is all about pleasantries, while being kind is more helpful and considerate. Being honest with someone can be difficult, but will help them improve, grow and develop in the long run. It is not about making someone feel good, it should be about making them be good.
"The absolute heart of loyalty is to value those people who tell you the truth, not just those people who tell you what you want to hear. In fact, you should value them most. Because they have paid you the compliment of leveling with you and assuming you can handle it." -Pat Summitt
Written by: Katsie O'Neill


Katsie is the Human Resources Manager for Ericson Manufacturing. She is a SHRM Certified Professional (SHRM-CP) with over 15 years of progressive experience in the HR field. Katsie has a passion for people and helping push them reach their greatest potential.
Back to all Power Distribution & Temporary Lighting Solutions Blog