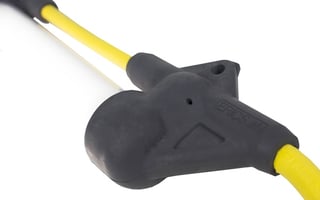 The benefits of LED lighting in the aerospace industry may seem obvious, but the benefits of such technology go well beyond the benefits of just protecting the staff and making work more productive. By understanding the benefits of LED lighting in the aerospace industry it will be clear why it would be foolish to choose anything else.

Durable LED Solutions

An added benefit of this light structure is that it inherently creates a more durable lighting solution for use in the aerospace industry. When accessing the fuselage and working within the airplane it is common that employees will need to crawl and maneuver in small spaces. In doing so it is highly likely that the LED handheld light will be knocked, jostled and bumped. In heavy duty industries like the aerospace industry this means that traditional lighting solutions are often broken and need to be replaced. With LED lighting solutions, however, you can enjoy a longer lifespan from the lighting solutions.

Increase Efficiency In Use

Another benefit is that a typical LED lighting solution will use up to 90% less electrical energy than other traditional lighting fixtures. This can help to lower operation costs and importantly improves the carbon footprint of the aerospace factory to help meet government set targets. When you have hundreds of engineers using durable LED lighting this electrical saving can really add up to reduce costs in the aerospace industry.

Clear & Consistent Light

LED string lighting solutions also have a massive benefit over other forms of lighting in that they provide a clear white light that is free from glare. When working in confined spaces this is very important because it will help aerospace engineers to determine colors and work more effectively. For the inspection of fuel tanks and the carrying out of electrical works, this is essential and is not provided by other traditional forms of lighting.