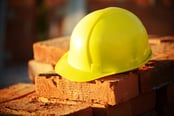 2018 was filled with innovations for construction companies, engineers, and homeowners alike. As we look to the rest of 2019, what trends are already beginning to impact the construction industry? Here are seven of the most promising construction trends for the year.
1. Augmented reality
Augmented reality (AR for short), is already enhancing the online experience by adding virtual topography to data (including 3D shapes, etc.). Augmented reality interfaces and tools will make construction data come alive, resulting in more intuitive data visualizations and condition monitoring of machines and structures.
2. Construction software
Along with AR, look for innovative software developments and apps coming soon to the construction industry. Project management software for construction is seeing continued growth from a strong year in 2018. By using or building project management tools, project managers should be able to more easily collect, store, and analyze machine and structural data, rental information and change orders, unlocking the full potential of the Internet of Things. In addition, this helps contractors and subcontractors get paid faster.
3. Modular construction
Nowadays it seems like everything is going modular, and building construction lends itself well to the process, reducing waste by recycling materials. By prefabricating components offsite, modular construction reduces material waste, saves companies inventory costs, reduces weather-related time delays and helps streamline supply chains. Template-based construction is coming to a neighborhood near you.
4. Fluctuating material scenarios
Already the 2019 forecast predicts that costs will go up, while the labor force goes down. Since 2017, material costs have steadily risen as supply has become more limited. Steel and lumber are among the many materials rising in price. Additionally, with so many jobs still open, the industry is struggling to complete many of the existing projects.
5. Robotics
Robots--and their cousins the cobots, or collaborative robots—are coming to work in ever-greater numbers. These robots include bricklaying robots and the new MULE (Material Unit Lift Enhancer) which can lift and place material weighing up to 135 lbs. Their widespread adoption could blunt the shrinking (human) workforce while delivering ROI and repeatability to investors.
6. Sustainability
Following the general shift toward more eco-friendly products, the construction industry continues to expand its offering of biodegradable materials. According to World Green Building Trends, 47% of survey respondents expect over 60% of their projects to be green by 2021. Manufacturers now work under increased demand for energy-efficient designs, and steadily decreasing costs for "green" materials have made the trend more accessible for more and more builders. For example, solar energy installations spurred by green initiatives continue to grow in the corporate and residential sectors.
7. Growing focus on work site safety:
Safety—always top-of-mind—is getting a big boost in 2019.
Wearable technology promises to enhance safety via AR and other technologies while drones continue to proliferate, identifying problem areas in the air and under the earth.
These new developments and others may also drive new safety standards and regulations to protect workers and bystanders.
Temporary and Portable Lighting for Safety
No matter the year, at Ericson we deliver safe and efficient lighting wherever and whenever you need it. Our portable and temporary LED lighting products illuminate construction sites, warehouses, tunnels—everywhere your construction work is done.

With construction costs rising, many companies are trying to be more energy-efficient without compromising on safety. Ericson products are an ideal way to achieve both goals. Our Linear LED Tube String Light helps to ensure a safe work environment whether indoors or out. Providing bright, clear light for any application, our string lights are as simple to install as they are to use.
Safety is our standard at Ericson. We're proud to help crews keep working no matter where or when. To learn more about our temporary and portable lighting solutions, just contact us!