6 Essential Tools Everyone in the Temporary Lighting Solutions Industry Should Be Using
The U.S. Department of Energy reports that commercial buildings account for 40% of America's energy use. During construction or temporary lighting needs, energy efficient technologies are used to reduce operating costs and create better work environments for employees.
No matter how big or small the project you are working on is you have to plan and implement a design. After planning placement, storage, electrical, etc., you now have to choose what lighting solutions are going to be best for you.
There is plenty of equipment to choose from, but these are the must-haves for ensuring your temporary lighting solutions have a bright future: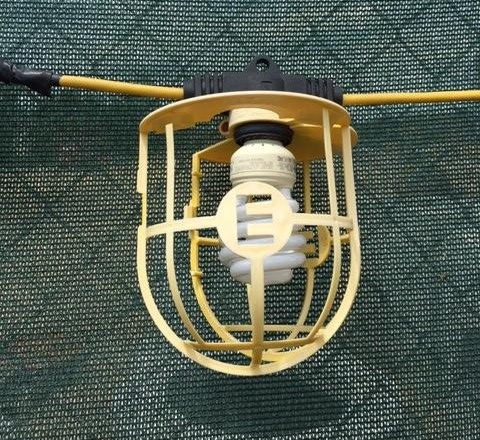 1. Wide Area Work Lights
Whether it's fluorescent or LED, wide area work lights are versatile and ideal for a variety of applications. These lights are perfect for overhead when a large area needs to be lit for an extended period of time.
Be sure the lights are secured and have redundancy for any emergency situations.
2. Hand Lamp
Hand lamps are perfect for tunnel and tent lighting. If your jobsite has less than ideal electrical, hand lamps are a necessity for you.
Hand lamps should be resistant to any hazardous jobsite chemicals and pre-wired for safety.
3. Mobile Temporary Power Distribution Center
Mobile Temporary Power Distribution Centers are also ideal for temporary use in industrial, commercial, and repair jobsites. These temporary power distribution centers are a must-have where portable power is needed.
Depending on your needs, it is important to ensure that the power distribution center has an all-weather transformer.
4. Cord Reels
Cord Reels are often overlooked, but an essential part of any temporary job lighting scenario. You very well may need light in a place that is not built out for it. It's essential to have enough cord reels on hand to meet your needs and get into the dark corners.
5. String Lights
No jobsite would be complete without standard string lights. String lights are a part of the fundamentals of temporary jobsite lighting. It is important to assess your environment and needs when it comes to the bulb guard style.
It is also crucial, especially in the planning stages, to determine how many of these lights you will need, how far they need to reach, and how much power it will take.
Temporary jobsite lighting solutions don't have to be complicated. Be sure to develop a plan and choose the most safe and reliable equipment. Always choose what is best for you and your team to work with.
In addition to developing your plan and choosing products, it is absolutely necessary to ensure compliance with government regulations on your temporary lighting solutions for the safety of yourself and your workers.
Written by: Dan Ericson


Dan Ericson is the Director of Sales for Ericson Manufacturing, a company that engineers and manufactures temporary power distribution and lighting solutions. He has spent 15+ years in the electrical industry and specializes in creating worksite efficiencies.
Back to all Power Distribution & Temporary Lighting Solutions Blog