When I was asked to write about millennials, the first word that popped in my head was entitlement. I have often found myself griping that this generation seems to expect things to just be handed to them, without actually putting in the hard work. If they don't get what they want, they are moving on to the next opportunity.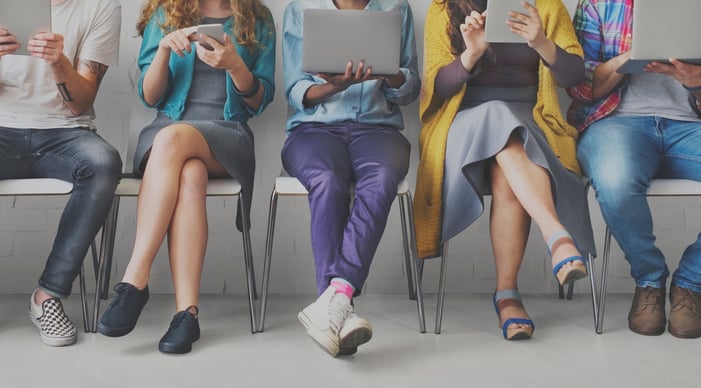 But is this really the case? Or was I just relying on assumptions and stereotypes? Had I really become that Bitter Betty (at the ripe old age of 43) that resents the "kids" that leave the office at 5:01 p.m. everyday and never give it a second thought? Or maybe I was just a little green with envy at their ability to put themselves and their families first?
In order to give truly meaningful ways to lead this generation toward success, I needed to find out what the millennial really wants from their employer.
Here are five things I learned and some tips on leading millennials effectively whether you are in manufacturing, construction, or really any industry:
1. Millennials want to feel that what they are doing is making a difference
They want to make the world a better place. Give them opportunities to make a difference in the company as well as the community.
2. Millennials want work-life balance
There is more to life than work. There are a lot of millennials out there that would choose a lower salary in exchange for the flexibility they desire. This could be just allowing your team to work flexible hours or even remotely a few times a month.
3. They want to share their knowledge
Millennials have grown up with the latest and greatest technology at their fingertips. Let them teach YOU what they know. This is a win-win. You learn something new and they are contributing to moving the team forward.
4. They seek leadership
They will not put up with a bad boss. What's that saying? "People don't quit jobs, they quit bosses." Millennials aren't looking for managers, they are looking for leaders.
They want their leaders to serve as coaches and mentors. They want guidance, encouragement and support along the way. They want to be coached toward success. Take the time to educate your supervisors on ways to manage their teams effectively. Often times, we promote someone to supervisor or manager, but fail to teach them how to lead.
5. They want feedback more than anything else
It should be meaningful and often (the good, the bad, and the ugly). Millennials are used to receiving instant feedback through social media, so waiting for a year for a performance review isn't going to work. They want to know how they are doing, where they can improve, and how they can make a difference. If you aren't providing that to them, they may feel as though you have no interest in what they are doing and how well they are doing it. They may even mistake your silence for disapproval.
As for assumptions and stereotypes? We all know what happens when you assume, right? It turns out that being raised as a confident adult who feels comfortable saying what they are really thinking can often be misinterpreted as entitlement. But don't we all deep down want to feel comfortable saying what we mean, asking the tough questions, and expecting a transparent answer without being viewed as questioning authority?
In the end, millennials really don't seem to be that much different than the generations before them, do they?